Update!
"Motron BV"
"CHRIS DE LEEUW/ANNELIES DE LEEUW DENNIS VAN OS/PIETER GELUK/TIM GRUNTERS = Motron BV."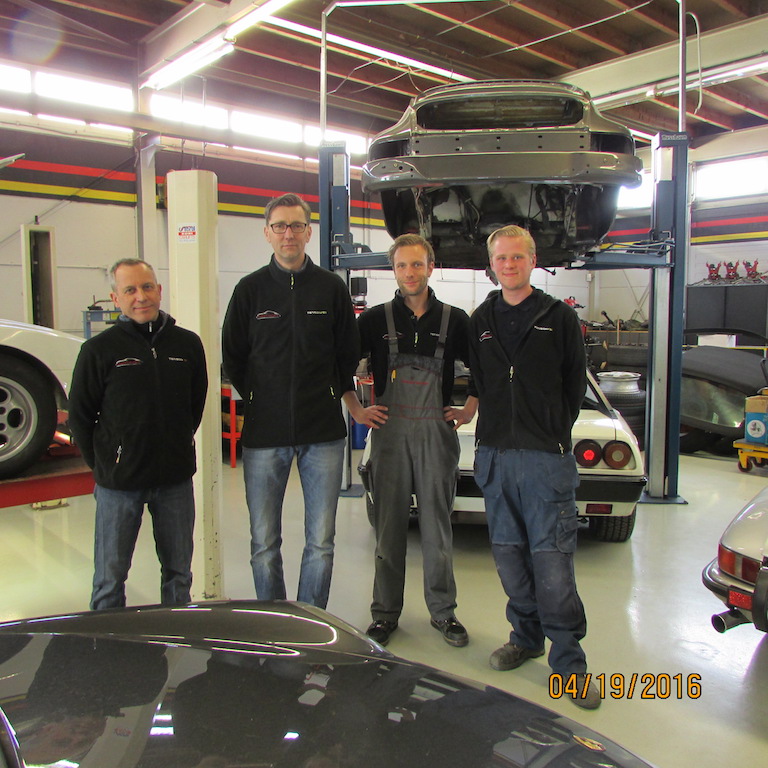 What to say? Lets begin with the facts: Fact 1: Motron BV is located in a small town in Holland about an hours drive from Amsterdam. Fact 2:  Motron BV has been about the business of Porsche since 1996, dedicating the company's focus toward CARE/MAINTENANCE/PROCUREMENT/SALES of early 911's and their siblings, ie: all other Porsche related machines (although I've yet to see a Tractor on the lift ). Fact 3: Very few "independent" Shops are endowed or "licenced" the responsibilities  that this little quiet company holds. Motron BV is above the norm in quality of craftsmanship and work ethic etc, but that is not where I'm going here with this. The company also represents the Governmental Laws that actually regulate whether a Porsche can "LEGALLY" be driven on the road or not, in the sense that ALL vehicles in Holland MUST be periodically "approved" for road worthiness relative to emissions/safety/aesthetic compliances etc etc. Sanctioning for this "Official APK Station" with Official approval by the "RDW" (Dutch equivalent to our "DMV") is no easy feat. The Shop is always crisp and tidy, and the Lounge offers a cosmopolitan sense of comfort and welcome. There is a palpable high-level of professionalism to be found here at Motron BV that sets a tone of integrity and trustability to its clients. Fact 4: Chris was one of the FIRST Europeans t/o "Pioneer" coming to the USA to buy up California's rust free Porsche's and ship them back "home" to the Netherlands, this is how we have met. Since then, almost 8 years ago now, we have done a good 50 porsches and a smattering of Alfa's and Ferrari's and motorcycles, containers of Porsche parts and together we are a winning team! The family comes to me in Calif.. I go to them here in the Netherlands, a good fit. 
Chris and the guys really, in comparison to many common "casually run" shops, take EVERY facet of the enterprise extremely seriously and it shows!  Enjoy the pix!
Written & Photos by: Jonathan Sieger
Stay Tuned!