Update!
"A RIVER RUNS THROUGH IT"
My friend and the clan live about 20 min outside Karlsruhe in one VERY enchanting little town simply BURSTING with character. WEINGARTEN is Magically Alsace and storybookish in its manner. One would almost expect to see old stately wagons pulled by Clydesdales through the Cobblestone'd town flanked by woman with dresses flowing to the ground pushing Perambulators and being Parasole'd by their Gents, making their way towards center town. Truly a window to days gone by. 
"HQ's" "GREEN ASPARAGUS " met HERR KANTENWEIN and I for dinner at a very fine restaurant below the hotel in which I was to stay (Sorry, can't say where-, "TOP SECRET"). Before this I was up at Herr Kantenwein's Penthouse overlooking the Town Square. Holy Shit, what a cool place to call home. A night to remember, really, Thanx "G.A.".                               
Thanx "Kantenwein" for the fun evening with your lovely family!  
Enjoy the pictures and eat your heart out people!
Written & Photos by: Jonathan Sieger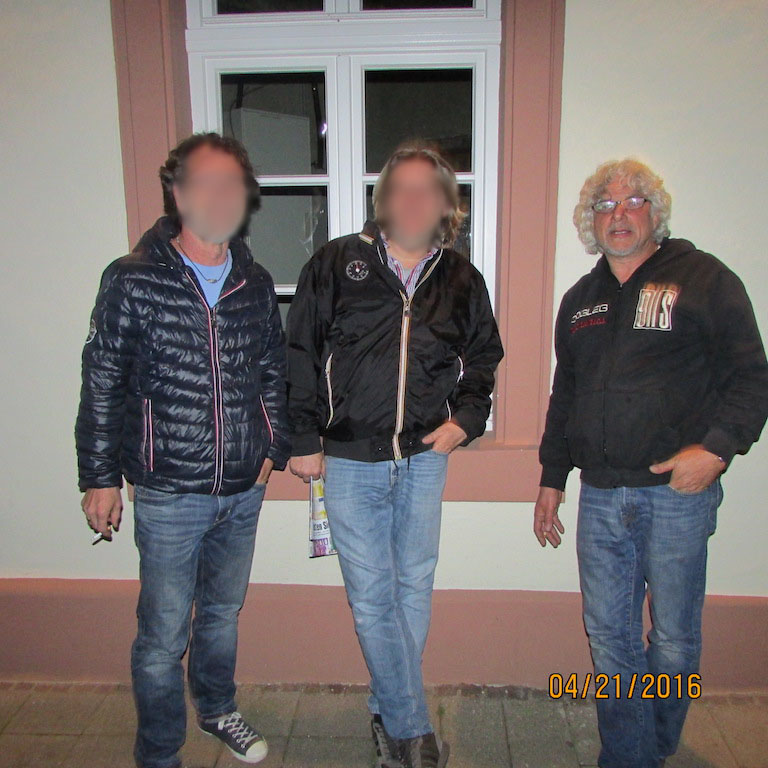 Stay Tuned!